This all probably has more significance to me than anyone else, but these are some of the better photos from my two week stay in Spain. During that time, we were in the Madrid area and lived with a family for about 10 days. And, yes, I did see Toledo. Awww...the swoooords....*drool*. Anyhow, this page is image heavy and will take a while to load.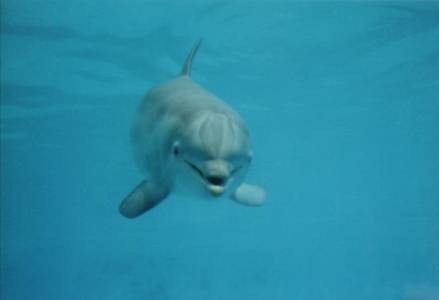 A wonderful photo of a dolphin at the Madrid zoo...taken through glass, even.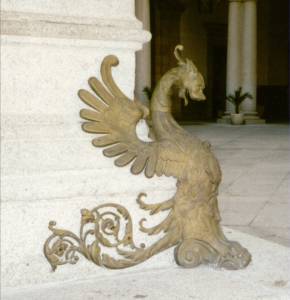 This is a spiffy little dragon thing I saw on a statue at the Alcazar. I HAD to take a picture.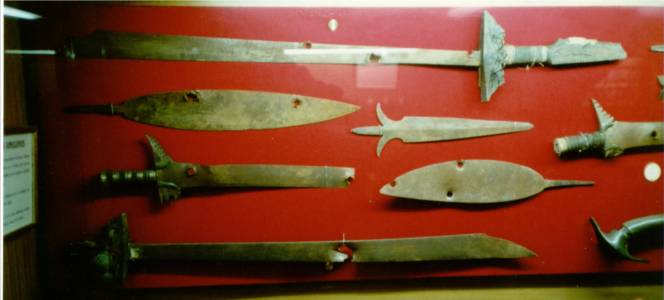 Disturbing reminders of a civil war-swords with bullet holes in them on display at the Alcazar, where Franco and his troops holed up.
My Spanish mom and sister in front of Madrid's symbol, the bear braced against a tree.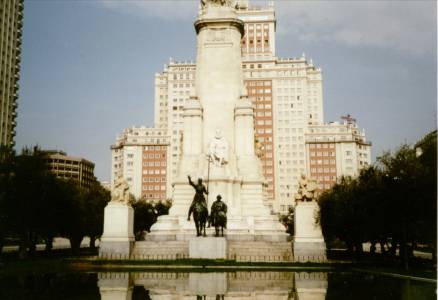 The famous statue of Don Quixote and his sidekick in a Madrid plaza.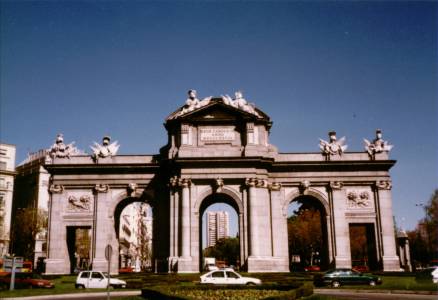 You'll see this one on a lot of Madrid postcards-a famous puerto.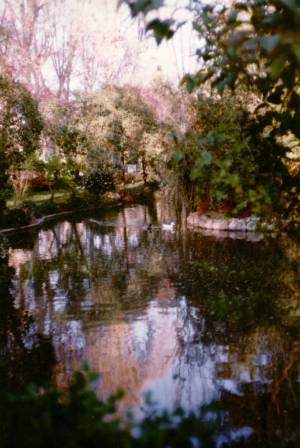 Yeah, this photo's for all the world like an impressionist painting. Honest, though, it's real. I was there. It's at a beautiful park in Madrid.
The same park. It's got all the scenery, doesn't it?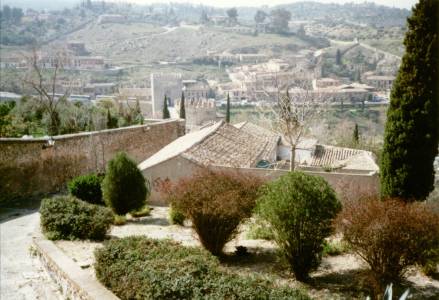 My favorite city that I saw- Toledo! Beautiful and old, it's got all sorts of sword shops and turrets. Around the base there are also old ruins (which I never got to poke around in...grrr.)
Toledo's cathedral...and one of the most fantastic I've ever seen! Extremely well lit and well decorated, no photo does it justice on the inside in any of the booklets. Every surface is either carved or painted in some way.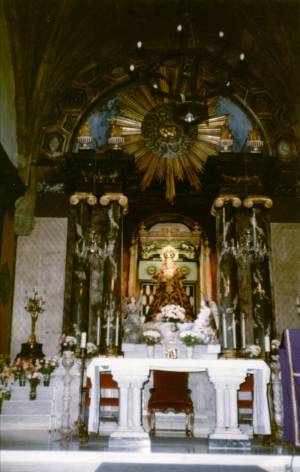 This one's in Avila. It's a church just outside. Something to do with a voyage to the New World and seeing a vision of the Virgin Mary in order to kill a crocodile...I'm serious, they've got the stuffed crocodile under glass in the back.